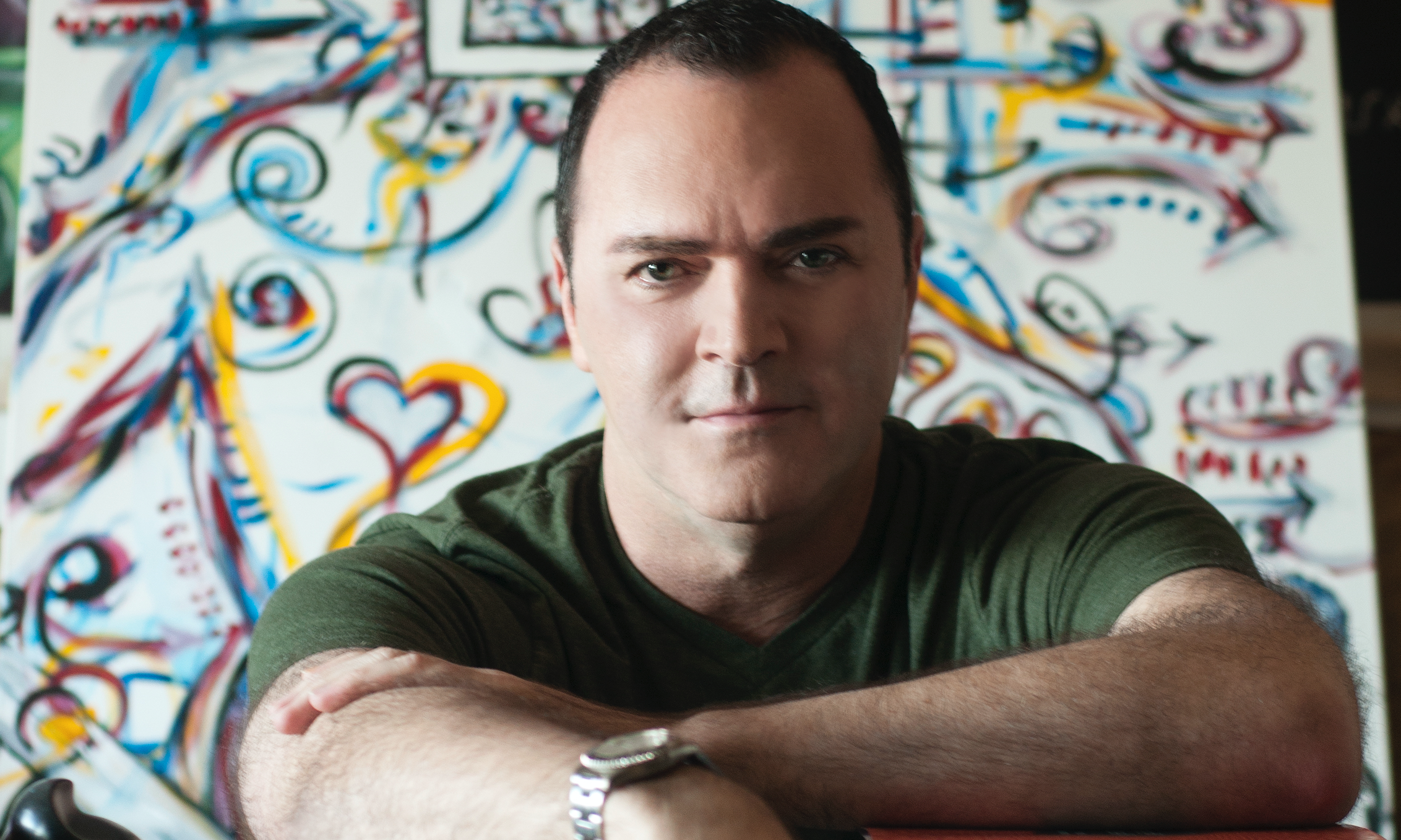 In Northern Michigan, the last name Ciccone usually brings to mind a famous pop singer or a Suttons Bay winery. But in 2019, another Ciccone arrived to make his mark Up North.
Christopher Ciccone, younger brother of Madonna and son of Tony, proprietor of Ciccone Vineyards in Suttons Bay, comes to the Mitten with a diverse artistic background. He's been a dancer for his sister, designed concert tour shows, shot music videos, written a book, and had art displayed around the world. But his passion for furniture and interior design are the cornerstones of his eclectic career, and what brought him to the Petoskey area this past year.
"Design is the one thing that I've kept doing since 1985, no matter what else I veer off to explore," Ciccone says. "Working with clients crosses over the many platforms that I've worked in. I get to say, 'Here's what I can do for you. Let me help you fulfill your dream.'"
FAMILY BUSINESS
His start in the field was an untraditional one, and Ciccone admits to having "stumbled into" the profession during his 20s. He had been a painter for years, but had never tried his hand at decorating a space until he got a special request.
"It was actually Madonna who introduced me to interior design," he explains. "She had just married Sean [Penn] and they had a two-bedroom apartment. She needed help buying some furniture, and there's where my interest began for filling a space, designing a room, and working with a client."
Although it was his first foray into design, Ciccone says, "I knew innately what would fit in a space because I could feel scale. And I understood colors — that was one of the first lessons I learned when I began painting. What colors work together, what's pleasant. For example, you don't paint a kitchen green. You just don't."
That apartment kicked off a career that took Ciccone all over the globe. He's gone on to design NYC restaurants, Miami luxury condos, and even furniture for sitting presidents.
Over the years, he's called New York, Miami, Paris, London, and L.A. home, and credits travel and living abroad for fueling his creative spirit.
"You can look at pictures of Paris or Venice or Rome. It's an entirely different experience to be standing there in front of the real thing. I learned to take the time to see things and not just look at them. All of that informed me as a designer."
Read full article at Northern Express