MBW's World's Greatest Songwriters series celebrates the pop composers behind the globe's biggest hits. This time, we talk to Patrick Leonard who, with Madonna, wrote some of the biggest pop hits of the eighties – even if he never meant to – and who struck a catalog deal with AMRA – the global digital music collection society which strives to maximize value for songwriters and publishers in the digital age.
---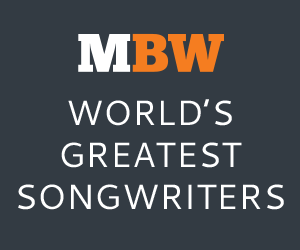 Patrick Leonard has four co-writes on The Immaculate Collection. The End.
Well, not the end, more like the beginning of the middle, in terms of life and work. But, if all you're after is a justification for inclusion in MBW's World's Greatest Songwriters series, that single sentence oughta do it.
Leonard's work with Madonna, which includes a major presence on True Blue (1986, No. 1 in the US and UK, 25m+ sales worldwide) and Like a Prayer (1989, No. 1 in the US and UK, 15m+ sales worldwide), means that on the first and best compilation by the greatest pop star from the greatest pop era, he has writing credits on Live to Tell, Like a Prayer, Cherish and La Isla Bonita.
No one, other than Madonna herself, has more credits on her 1990, 17-track, 30 million-selling greatest hits LP.
It's safe to say that if he'd done nothing else…
But he did, including working with Leonard Cohen for seven years, most notably on the critically acclaimed You Want It Darker album, released in 2016, on which he has four co-writes with the great man. The record went Top 10 in the US and UK and was the last released before Cohen's death later that year.
Cohen called Patrick Leonard "a magnificent composer", adding "I don't think there is anybody working today with those kind of skills".
Read the full (very interesting) interview at Music Business Worldwide