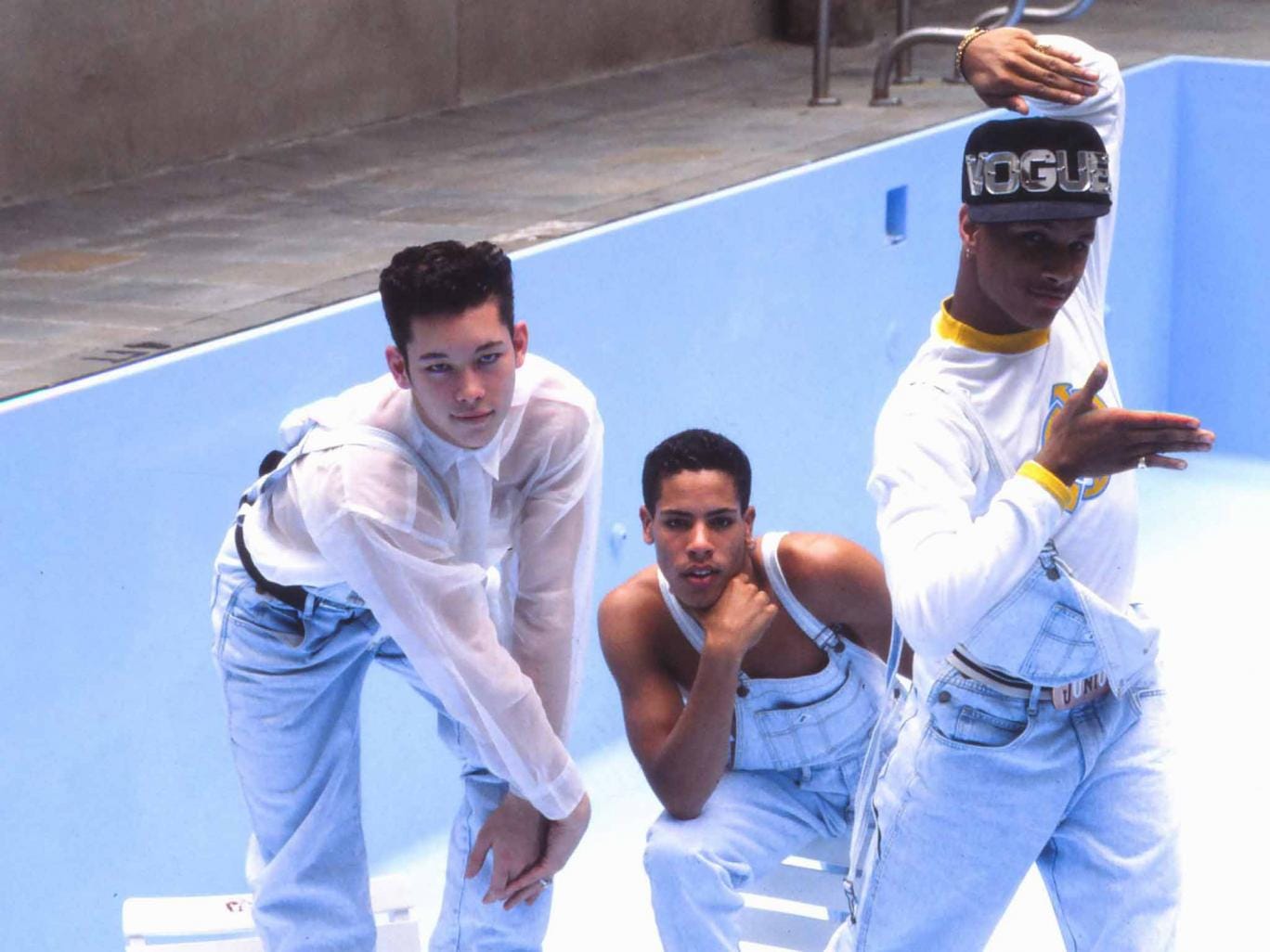 It's 25 years since seven male dancers were picked out by Madonna for her Blond Ambition tour. They became gay role models and celebrities in their own right but inevitably the bubble burst, as a new film reveals.
It's just over 25 years now since Madonna placed an ad anonymously to recruit "FIERCE male dancers who know the meaning of TROOP STYLE, BEAT BOY and VOGUE…wimps and Wanna-Be's need not apply."
The seven dancers she chose from open auditions in LA and New York accompanied Madonna during her 1990 Blond Ambition world tour, celebrated in the Truth Or Dare (aka In Bed with Madonna) documentary. They were all in their early twenties. Six were gay. They became celebrities in their own right as they travelled the world with the biggest pop star of the era. The dancers were wildly flamboyant. Most were classically trained.
"They are still very intriguing characters, all of them," says Reijer Zwaan, whose new documentary about them, Strike a Pose (co-directed with Ester Gould) screens at the Berlin festival next week. Five of the dancers will be in Berlin for the world premiere. "To this day, they are great, inspiring and bold characters. These guys, when they were 20, were having the time of their lives. They were travelling the world. They were well known. They were performing in front of 50,000 people." The dancers and the singers became a very close-knit group. Madonna talked about "feeling like a mother" toward them.
As a kid growing up in the Netherlands in the early 1990s, Zwaan, now a respected current affairs journalist with Dutch public TV, had been obsessed by Madonna and the dancers. He first saw Truth Or Dare when he was 11 years old.
"At the time, I was just fascinated by the tour, by the concert footage but also by the backstage material – the larger-than-life reality that they were all in. I saw it (the film) many times afterwards for the simple reason that my stepmother had bought the VHS." What, Zwaan wondered, had happened to all the dancers in the intervening years? He decided to find out.
Thanks to social media, the dancers weren't hard to track down. The trick was to convince them all to appear in the film. Zwaan and his co-director, Gould, wrote them all "a beautiful letter", asking them to appear in the film.
Some responded immediately and agreed to appear in the film. Others were more cautious. "It's not the same story for each dancer but in general, they were interested in what we were talking about… they were flattered and wary at the same time," Gould suggests.
It was clear to the dancers that this wasn't just a gossipy, nostalgic film with Madonna at the centre. The real intention was to explore just how these dancers reinvented their lives once their time in the limelight was over. The dancers are acknowledged to have had a considerable influence on gay culture. Truth Or Dare was considered groundbreaking – a mainstream film that turned into a huge box office hit and featured a scene of two gay men kissing.
As one fan puts it, "I remember watching this movie in middle school. It was before the internet. I rented it from the video store. It was the first time I saw gay people talking uncensored, being themselves, with this amazing woman."
Twenty-five years on, the dancers are still stopped in the street. "People will say to them, 'Thanks to you, I dared to come out to my family,'" says co-director Gould. "Every week, they get a letter or message from somebody thanking them. They know they have had an impact. At the same time, they have had to move on."
Strike a Pose includes scenes in which the dancers read some of their fan letters. These message are often very poignant. "You guys were and still are my heroes. You gave me hope when there was none," reads one typical message. "
The dancers may have been role models and a source of inspiration to fans but they have experienced chequered lives. They were all from very different backgrounds. One of them, Gabriel Trupin (whose mother appears in the film), died of an Aids-related illness in 1995.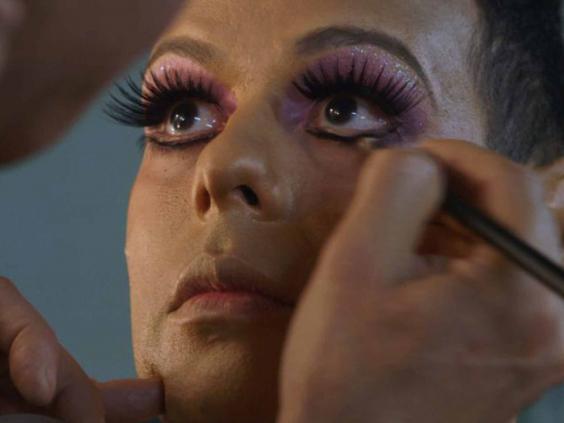 Not long before his death, Trupin, together with two of the other dancers, had launched a lawsuit against Madonna (which was later settled), claiming that the film had invaded their privacy. It highlighted a paradox that Strike a Pose now attempts to unravel. Trupin has been an inspiration for many young, gay kids. He and the other dancers gave the impression on screen and on stage that they didn't care what the outside world thought about them. They were reckless and very creative. As it turned out, though, they were far more vulnerable than they appeared. Trupin was horrified that the scene of him French-kissing another man had been included in Truth Or Dare.
"That paradox was very interesting to us and something we talked about a lot to the dancers and to Gabriel's mother," says Zwaan. "So many people have pointed out to us that that scene (of the gay kiss) helped them to accept themselves and to dare to come out. Then, at the same time, one of the kissers had a whole different feeling about it." During their time with Madonna, the dancers had been living in "a bubble" and inevitably that bubble burst. There were struggles with alcoholism, illness, professional disappointment, personal rifts.
"They all have dealt with self-doubt, shame and losing their own identity," says Zwaan.
These proud dancers became defined in the public eye for what they had done with Madonna. "It's one of the themes of this film – how do you get over this highlight? If you have this highlight when you're 20 or 21, or for Jose and Luis, I think they were 18 or 19. There comes a point where they think, do I have to do another interview about Madonna? It keeps on following you throughout your life. Of course, they're trying to move on," Gould remarks.
No, Madonna hasn't seen the film yet. The film-makers have "reached out" to the singer, her lawyers and management but haven't yet had a response. Nonetheless, Zwaan believes she would be fascinated by what they've uncovered. "She is touring right now. She is doing the Rebel Heart tour and so she is all over the world and quite busy – and so I can imagine she didn't even have a chance to respond. But I do believe that she cares about these guys. They were with her at a very important part of her career and they were very close. I do think that once she sees the film, she might be touched by their stories… they were sort of a family."
Whatever the price they later had to pay, the dancers were Madonna's foot soldiers when the singer was at the very height of her power and popularity – and their contribution to the success of the Blond Ambition tour was immense. As Gould puts it, "they do realise that they made a mark".
'Strike a Pose' receives its world premiere at the Berlin Festival on 15 February 
Read more at The independent