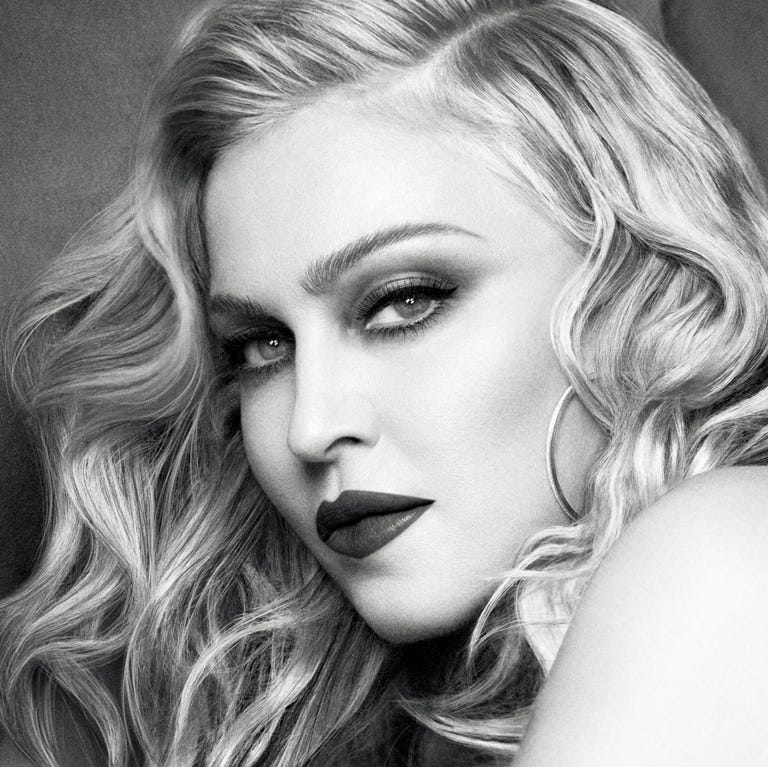 If you didn't already know—Madonna has a skincare line. It's called MDNA(naturally) and her newest product is called The Reinvention Cream (because of course). The creams, serums, and toners in the line are all designed around a blend of four healing thermal waters found in Montecatini, Italy.
In a sea of celebrity-endorsed beauty lines and products that promise glowier, smoother skin—MDNA stands out because it's not only incredibly chic, but it's also incredibly effective. "This isn't just a vanity product, this is something I have been working on for five years," Madonna exclusively told BAZAAR.com. "It's important to me that the ingredients not only pure, but that they work. I stand by all of them, and I use all of them."
The Reinvention Cream ($75) is the kind of genius, multi-use skincare we didn't know we needed: a plush yet water-light cream that can be layered-on thick like an overnight mask, or dabbed on lightly like a serum. The blend of thermal water and resurrection plant stem cells will make skin look younger right away—and overtime, too. That's probably why Madonna told us she rubs the formula over her entire body.
"Stem cells in skincare—they're not new, but they are getting more advanced," says Dr. Paul Jarrod Frank, a New York City dermatologist who allegedly sees Madonna as a patient. "We're learning more and more about stem cells in skincare, we don't have all the answers, but we know there's a dramatic effect in skin quality and resilience and renewal." Dr. Frank believes that the unique combination of skin-soothing thermal waters and plant stem cells results in stronger skin that can better protect itself from environmental aggressors that lead to the first signs of aging. "There is no one who can't benefit from it," he notes.
Read full article at Harper's Bazaar