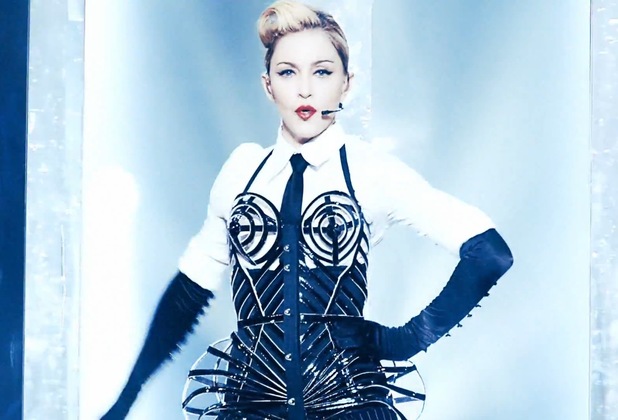 Madonna has shared her New Year's resolution with fans.
The singer posted an image to her Instagram account today (January 1), teasing big plans for 2014.
Madonna accompanied the picture – which bore the slogan "Darling just f**king own it" – with the caption: "My New Years resolution! 2014. Is mine! Bring It! #artforfreedom"
Yesterday (December 31), the 55-year-old wished her fans a Happy New Year by posting a shot of a penis-shaped bong.
Alongside the picture, she wrote: "Out with The Old in with the New!! Happy New Year!"
The 'Vogue' star first signed up to the photo-sharing site in February 2013, with her first two posts focussing on her cleavage.
Madonna recently topped a list of the world's highest-paid musicians.
The Forbes annual rich-list estimated that the singer had earned £77 million ($125m) during June 2012 to June 2013, beating Lady Gaga and Jon Bon Jovi to the top spot.
Read more: https://www.digitalspy.co.uk/showbiz/news/a541006/madonna-posts-new-years-resolution-just-fking-own-it.html#ixzz2pAwDci65
Follow us: @digitalspy on Twitter | digitalspyuk on Facebook