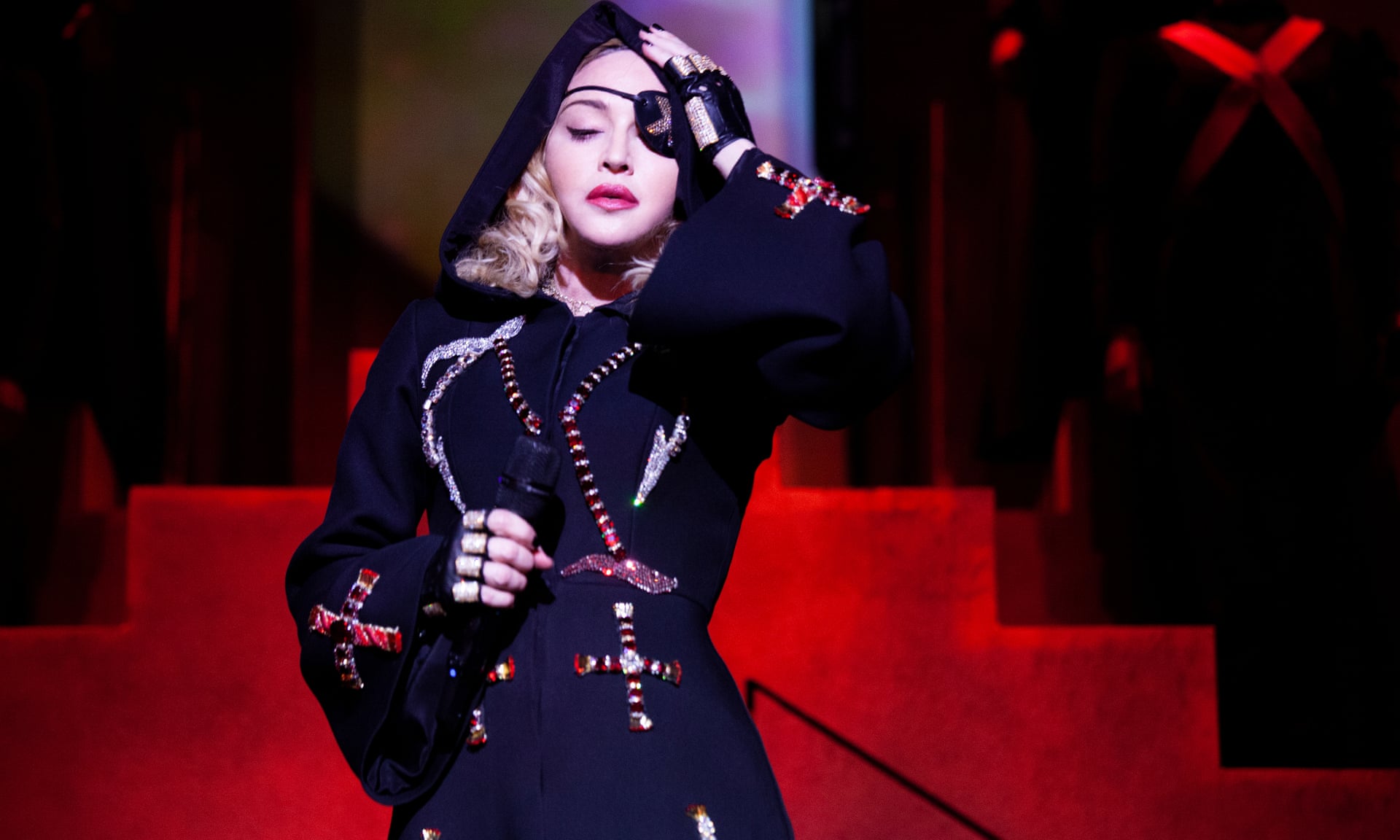 Madonna's Madame X era is the gift that keeps on giving. On Wednesday night, her residency at the London Palladium descended into the kind of chaos that turned it into one of those gigs you can only have dreamed of being at, like Bob Dylan at the Newport Folk Festival or the Sex Pistols at Manchester's Lesser Free Trade Hall.
Madonna ran over the theatre's curfew by a few minutes, so the venue turned on the lights and closed the curtain. She then uploaded a video of it to Instagram, with a caption that began: "Artists are here to disturb the peace" and ended with: "Power to the people!" You can hear her protesting: "Fuck you motherfuckers! Censorship, censorship, motherfuckers censorship." If that doesn't open her next album, I'll eat my eyepatch.
I love it when it all goes wrong. I bet the audience was thrilled that they had that ticket for that night. Some of the most memorable shows I've ever seen have had an element of upset. I remember the Gossip, playing upstairs at a tiny pub, many years ago, having the same issue as Madonna: they overran and the sound was cut. Beth Ditto came to the front of the stage and sang, a cappella, in pure defiance, a song called (Take Back) the Revolution. I've seen thousands of shows and that remains one of the very best.
You can't contrive it, either. I saw a play a couple of years ago in which the lead actors appeared to corpse, and it was genuinely delightful, until we realised days later that it was not genuine. We thought we were witnessing something fresh, off-script, spontaneous.
Full article at The Guardian