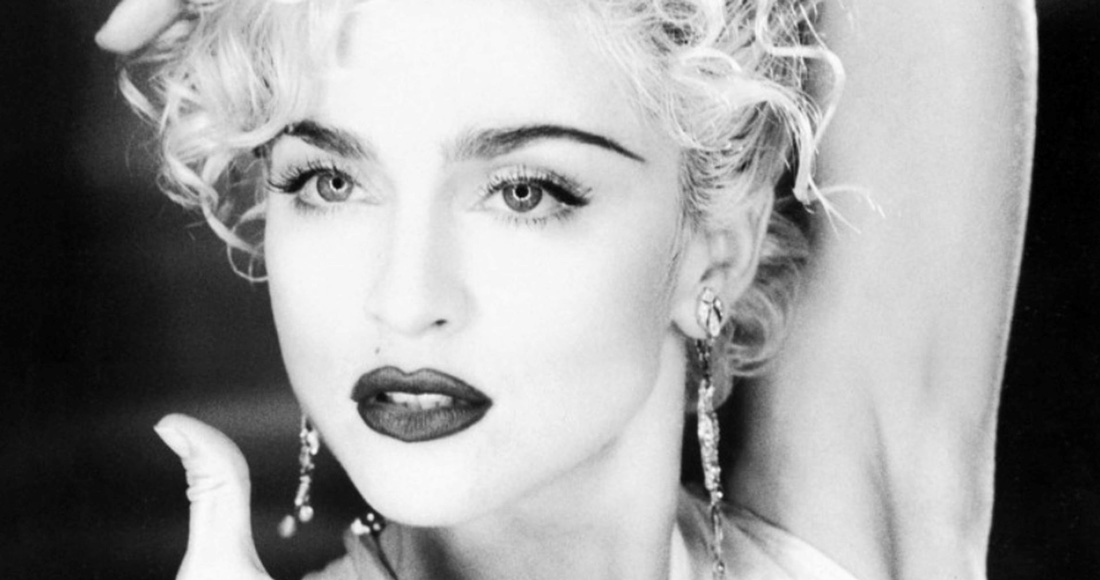 "Look around, everywhere you turn is heartache – it's everywhere that you go."
30 years on and the opening lines from Madonna's classic hit Vogue are still relevant today – and its acclaimed black and white David Fincher-directed video still feels as fresh and stylish as it did when it spent weeks on permanent rotation.
Vogue, which climbed to Number 1 this week in 1990, marked a new phase for Madonna. She had been around for just six years, yet her continued reinventions – a term she didn't really embrace until her 2004 tour of the same name – afforded her a legendary status much sooner than some of her chart peers.
While Madonna was no stranger to dance music – her career was born on the dance floors of New York's coolest discotheques – Vogue felt like she was changing lanes for good. Coming a mere year after the guitar-led pop of comeback album Like A Prayer, Vogue felt like a fresh direction.
Its sound was inspired by underground house; the dancing was straight out of the little-known Harlem ball scene; it featured a rap by the lady herself that namechecked Old Hollywood filmstars. Vogue's impact was recently explored in Ryan Murphy's award-winning series Pose, showing both the elated and frustrated reaction by underground queer culture as it unexpectedly found itself in the mainstream.
With Shep Pettibone, who worked with her on the single remix of Express Yourself, which itself pretty much paved the way for Vogue's laid-back house beats, Madonna scored her seventh chart-topper – it would be her last for almost eight years.
But Vogue was never meant the breakout smash it became. In an interview with Billboard, Pettibone revealed the song was quickly recorded in a basement studio for $5,000. A week later, the final version was sent to Madonna's record label, who weren't sure where to place it. It would eventually end up awkwardly put on the soundtrack for Dick Tracy – Madonna's latest movie venture. Despite having nothing to do with the film, the song became a runaway hit.
Here's Madonna is lip-synching for her life at the 1990 MTV Awards in a classic performance.
Once it got there in its second week of release, Vogue ruled the Official UK Singles Chart for a whole month. And who toppled her? Superstar DJ Adamski featuring a little-known vocalist (at the time) Seal, with the first version of Killer. Vogue has sold over 530,000 copies in the UK and has been streamed 16 million times since records began in 2014. It ranks as Madonna's eighth biggest single overall.
Main image: Warner Bros
More at Official Charts Company