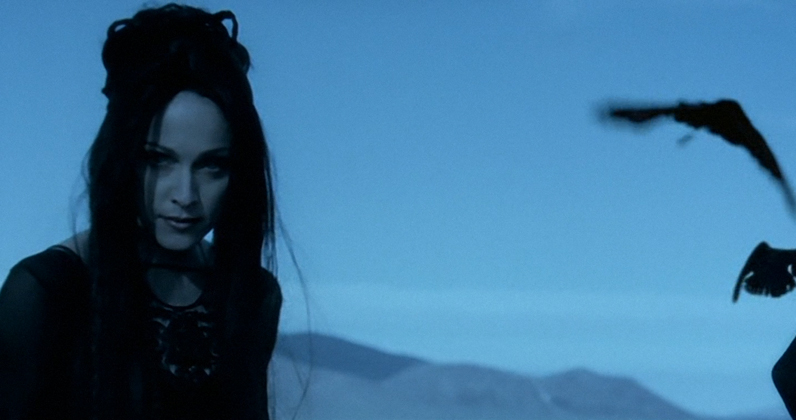 With many of us experiencing a cold snap this week, it's seems fitting that this week's Flashback looks back at Madonna's Frozen, which was Number 1 on the Official UK Singles Chart 20 years ago this week.
The pop comeback that all other pop comebacks are measured against, Frozen was the beginning of a bold new direction for Madonna. She'd previously dabbled in maturer-sounding pop on albums Bedtime Stories and Erotica, but together with producer William Orbit and songwriter Patrick Leonard, Frozen and its parent album Ray Of Light saw her take things a step further, delving into dance music of the deeply spiritual kind.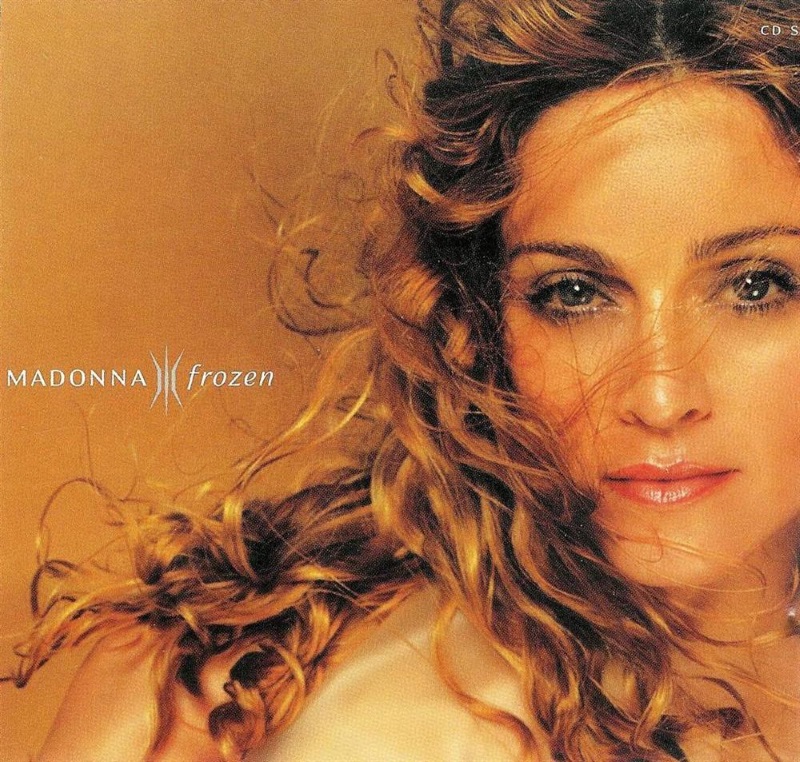 Orbit's signature ambient electronica sound proved the perfect match for Madge, who in the years previous had given birth to her daughter Lourdes, gained an interest in Kabbalah and Eastern mysticism and had taken on the title role on the film adaptation of the musical Evita. The resulting Frozen was a grand yet uncomplicated statement about her new perspective on life.
The song's icy, gothic music video was shot by British artist Chris Cunningham and sees Madonna shape shifting into a flock of crows and a black dog in the middle of the desert. The symbolism of it all! Praise from the critics was unanimous and the visual was even awarded an MTV Music Video Award in 1998.
Frozen was Madonna's first single to debut at Number 1 in the UK, shifting 196,604 copies in its opening week. It's total combined sales to date stand at 582,353, split between 560,000 physical sales/downloads and 2.2 million streams. It's her ninth bestseller in the UK – check out the full Top 40 here.
Read back our interview with William Orbit about working on Madonna's Ray Of Light and Frozen from 2015 here.
Elsewhere in the Official Singles Chart Top 40 this week in 1998, Madonna had knocked Cornershop's Brimful Of Asha down to 3 after one week at the top, and British band Space scored their biggest chart hit with The Ballad Of Tom Jones ft. Cerys Matthews (of Cataonia fame) at Number 4.
The Top 10 also featured two songs that would go on to be huge hits; Leanne Rimes' How Do I Live at 7 and Robyn's Show Me Love at 8.
Listen to the UK Top 40 from this week in 1998 on our streaming channels! Subscribe to our weekly Flashback playlist on Spotify, Deezer, Apple Music:
More at OfficialCharts