Als Madonna geen voetbalmoeder was geworden, zou haar nieuwe album een heel andere plaat zijn geworden. Omdat haar zoon David een voetbalopleiding wilde volgen, verhuisde de queen of pop met haar gezin naar Lissabon. Daar kende ze niemand en dus vroeg ze aan haar enige vriendin ter plaatse om haar aan Portugese kunstenaars voor te stellen. Zo kwam ze in contact met de rijke Portugese muziektraditie.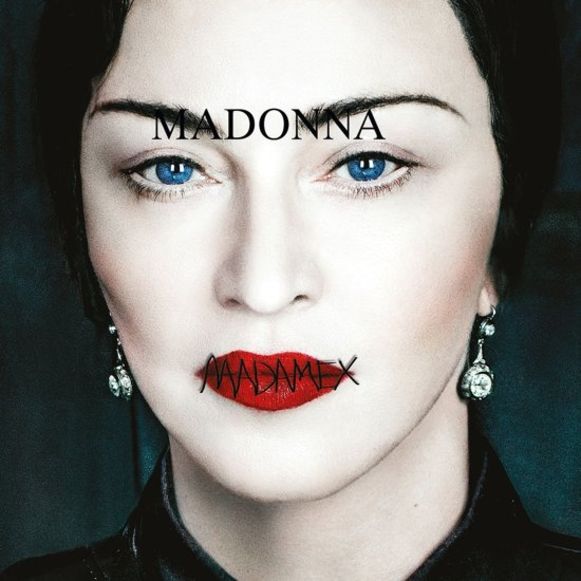 Portugese muziek, maar ook de muziek uit voormalige Portugese koloniën in Afrika en Zuid-Amerika, speelt een grote rol op 'Madame X'. Vooral de nummers 'Medellín' en 'Bitch I'm Loca', die ze opnam met de Braziliaanse zanger Maluma, maken met hun opzwepende reggaeton-ritmes stilzitten onmogelijk. Ook de samenwerking met de Braziliaanse zangeres Anitta op 'Faz Gostoso' is een voltreffer.
Maar 'Madame X' is veel meer dan Madonna's 'Portugese plaat'. Vanaf het moment dat ze vorig jaar zestig werd, werd ze naar eigen zeggen geconfronteerd met leeftijdsdiscriminatie: mensen die riepen dat het tijd voor haar was om te stoppen. In dit licht beschouwd is het verleidelijk om 'Madame X' te zien als een dikke middelvinger naar iedereen die van mening is dat ze achter de geraniums moet gaan zitten. Het veertiende studioalbum van de Amerikaanse is namelijk haar avontuurlijkste plaat in lange tijd.
Verdwenen is de wat bonkige dancepop, die de albums 'Hard Candy' (2008) en 'MDNA' (2012) kenmerkte. 'Madame X' is een album dat overloopt van de surprises. De dolste rit biedt 'Dark Ballet', dat van een popsong overgaat in een theatraal circusmuziekje om via een pianosolo uit de Notenkraker weer als popsong te eindigen.
De enige miskleun is 'Killers Who Are Partying', waarop Madonna haar solidariteit betuigt met iedereen die in de hoek zit waar de klappen vallen. Een nobel streven, maar zinsneden als "Ik zal homo zijn, als homo's worden verbrand. Ik zal Afrika zijn als Afrika wordt stilgelegd" ademen een soort grootheidswaanzin die nogal potsierlijk aandoet.
Los daarvan onderscheidt 'Madame X' zich door vele geslaagde muzikale experimenten. 'God Control' is een lekkere discostamper, terwijl 'Batuka' met zijn Kaapverdiaanse percussie een hypnotiserende sfeer oproept. En 'Extreme Occident' wordt met zijn ratelende tabla's van hoogtepunt naar hoogtepunt gezweept.
Gedurende haar loopbaan heeft Madonna enkele albums uitgebracht die met kop en schouders boven de rest van haar oeuvre uitsteken. Het r&b-geïnspireerde 'Bedtime Stories' was er zo een en ook 'Ray of Light' neemt met een vooruitstrevende mix van pop en elektronische muziek een bijzondere plaats in haar discografie in. Ook 'Madame X' verdient een plek in dat rijtje. Het is allerminst een album van een uitgebluste popdiva, maar een uiterst avontuurlijke plaat, die je niet snel kunt doorgronden en waarop steeds weer nieuwe muzikale verrassingen te ontdekken zijn.
****
More at TROUW