Creative director Ricardo Gomes talks about the video that electrified New York during Pride, and the ambitious project premiering soon on Paramount+.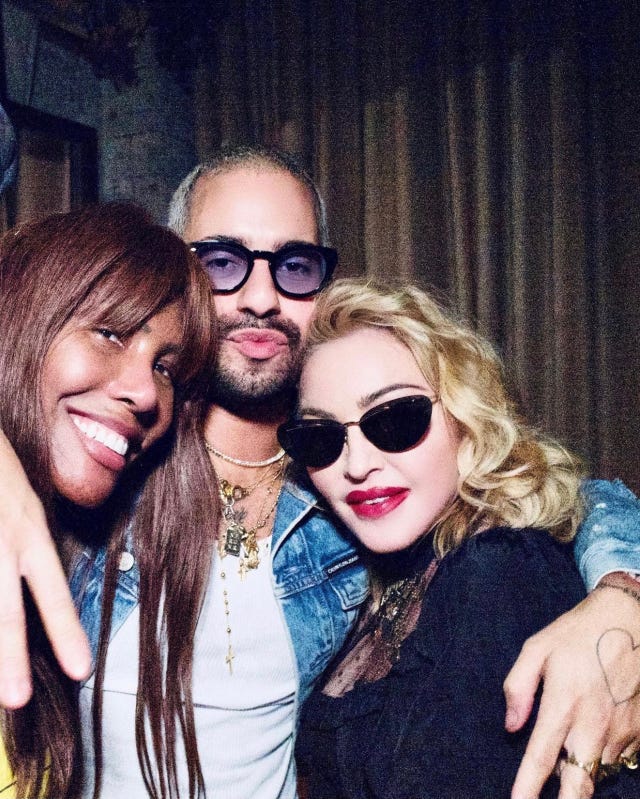 COURTESY OF RICARDO GOMES
Madonna has a long history with film. It's not her acting career that distinguishes the pop star, but her uncanny ability to spot up-and-coming directors before they've hit it big. Before he was an Academy Award-nominated auteur, David Fincher directed Madonna in four iconic music videos, including "Express Yourself" and "Vogue." Mark Romanek, the filmmaker whose take on "Bedtime Story" got Madonna into the Museum of Modern Art, went on to direct Never Let Me Go and the Robin Williams thriller One Hour Photo. And of course there's her ex-husband Guy Ritchie, who has become synonymous with action-packed blockbusters, but probably the less said about that the better.
More recently, Madonna met the Portuguese photographer Ricardo Gomes while recording her last album, Madame X, in Lisbon. She invited him to join her traveling troupe, and record behind the scenes footage, mostly for Instagram, as she works on upcoming projects, including the upcoming biopic of her life. Call him the social media age answer to Alex Keshishian, who directed Madonna's groundbreaking documentary Truth or Dare, which is celebrating its 30th anniversary.
In time for Pride month, Madonna asked Gomes, and the filmmaker Sasha Kasiuha, to collaborate on a three-piece multimedia art installation to amplify LGBTQ+ voices while reminding viewers to love themselves and stay fearless. It premiered in Times Square, and with a raucous party at the Boom Boom Room devised in partnership with the Misshapes' Geordon Nicol and The Standard's Corey Tuttle.
Read full article at Town and Country mag