Madonna's Rebel Heart tour is filled with surprises (like Amy Schumer's hilarious opening standup and the lack of Madge's nakedness on stage — seriously, she covers up more than usual!), but as fans who have already seen the show know, her performances are very nostalgic, celebrating the Queen of Pop's various iconic career moments over the past 30+ years.
One of those moments is Madonna's 1991 Oscars performance, when she channeled Marilyn Monroe for her performance of "Sooner or Later." She also hit the red carpet with close friend Michael Jackson dressed like Marilyn's Gentleman Prefer Blondes character.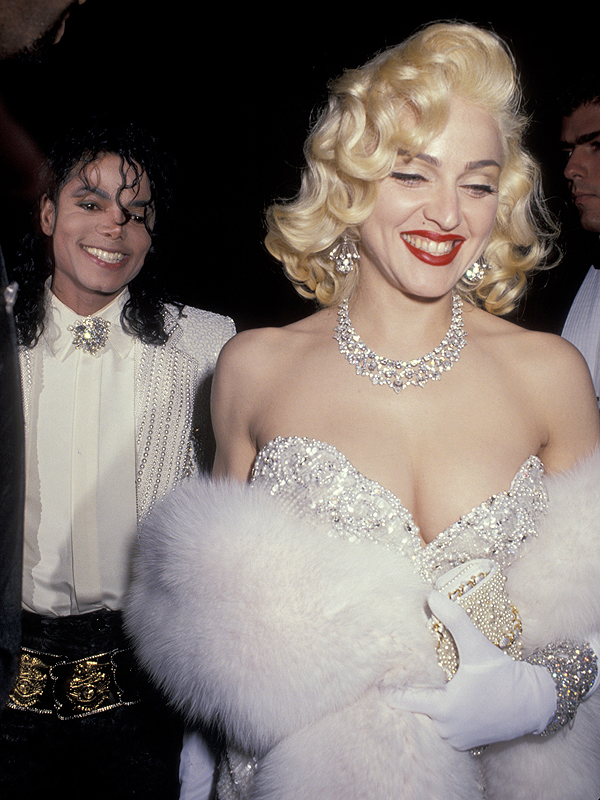 RON GALELLA/WIREIMAGE
Madonna brings back that look in her Rebel Heart tour book and for a special video played during her performances. And to help her create the Marilyn moment, celeb-loved jeweler Neil Lane provided $10 million worth of diamonds. (Because when you're Madonna, anything is possible!)
"I sent hundreds of images of necklaces, earrings, and bracelets. They also sent me the clip of the performance in 1991 so I could review it," Lane tells PEOPLE of selecting the jewelry looks for the star. "Madonna circled what she liked. She was very involved in the process."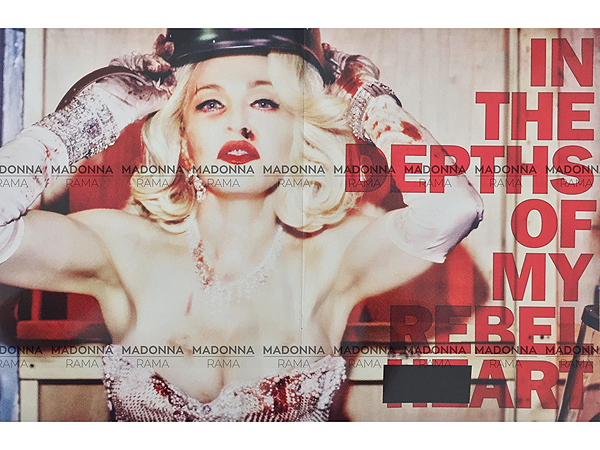 RON GALELLA/WIREIMAGE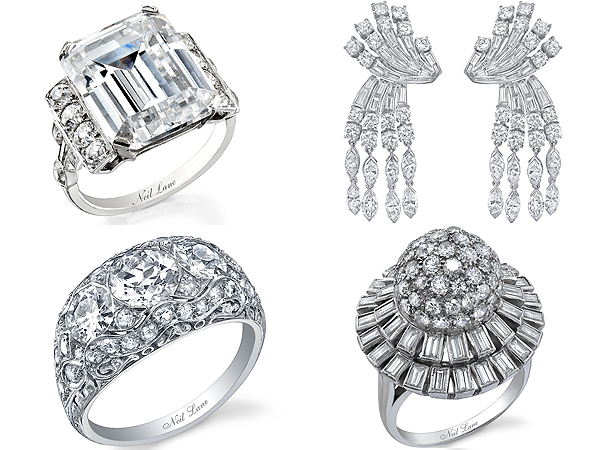 COURTESY NEIL LANE
Lane and his team sent three guards to the shoot to deliver all the jewels, which he estimates weighed in anywhere between 500 and 1,000 carats of diamonds.
The jeweler adds that the whole Steven Klein-directed shoot turned out "magically," but admits he was surprised when Madonna's team asked if they could soak the jewels in "blood" (aka corn starch and food dye.)
"I didn't know how to really respond," Lane recalls. "This is all platinum and diamonds, but I said, 'Okay, why not.' But that's typical of her. She takes something and twists it and makes it really relevant," he shares, adding jokingly, "It was really sticky jewelry when it came back."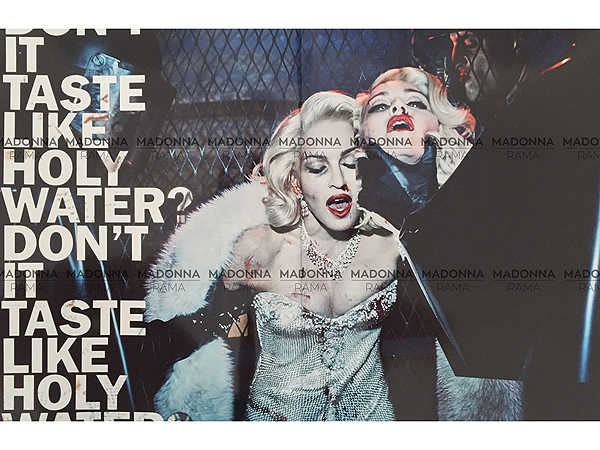 RON GALELLA/WIREIMAGE
Lane has worked with the 57-year-old singer on many iconic moments throughout her career, including her 2003 Gap campaign with Missy Elliott.
"I think the Gap campaign was really important, because it set so many styles and took jeans upscale," Lane shares. "Madonna is very innovative. She's seems to have a pulse, and I think it's a natural pulse. She works very hard at it. It's a very natural pulse. It's not convoluted."
Madonna also famously debuted her diamond 'M' for that campaign, which Lane customized for her on the spot.
"At the last fitting before the Gap shoot, she was looking in the mirror, and she said, 'I need something else on the neck like a giant diamond 'M.' She was so exact. We stayed up all night in the workshop and made it in one day."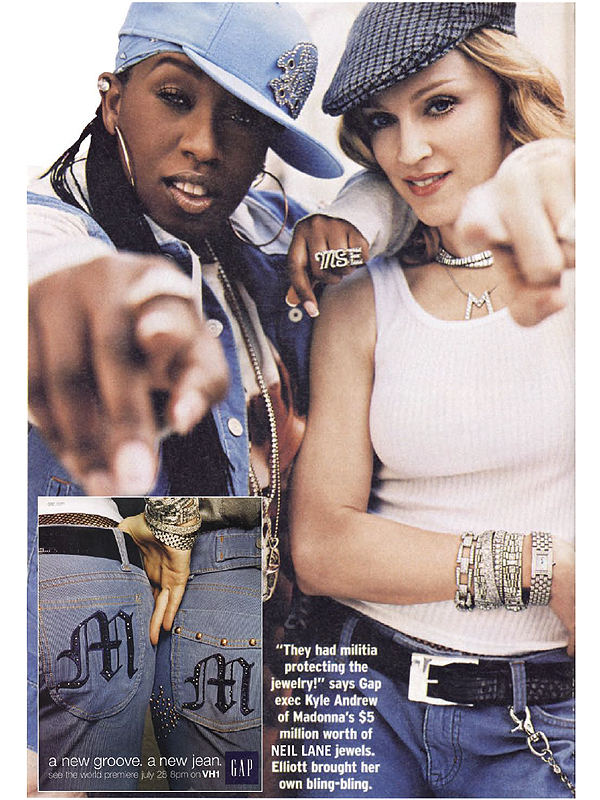 Lane says Madge's 'M' pendant started a huge movement in diamond initials.
"Everyone starting wearing diamond initials, and she gave one to Britney [Spears]," he recalls. "She commissioned me to make one for Britney with a B. I also made Madonna a big blue sapphire 'M' for Coachella in 2006. She really got into that M."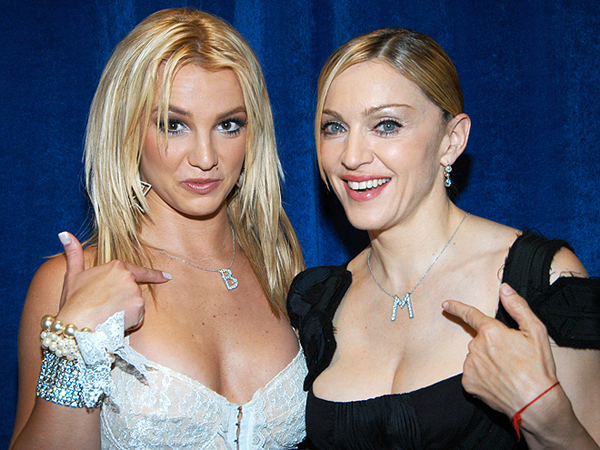 GETTY
Read more at PEOPLE