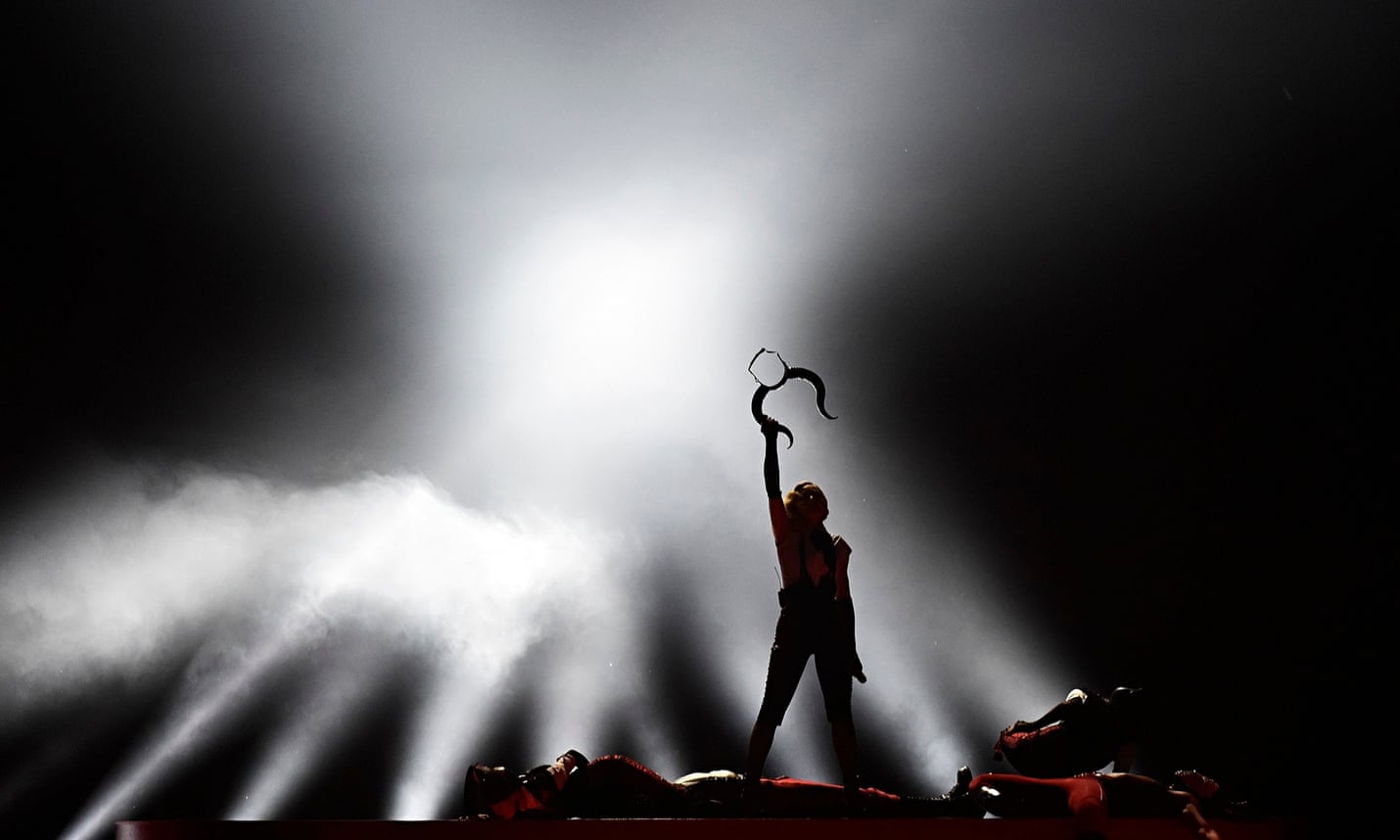 Madonna was at the Brits, performing her totally boss I Will Survive-style single Living for Love, when it happened. "Took me to heaven, let me fall down … lifted me up and watched me stumble."
So she prophesied it, and so it came to pass. It wasn't a trip or a tumble. It wasn't funny; it was terrifying and so brutal that the audience fell silent. It was the kind of accident that breaks necks, damages brains and haunts Cirque du Soleil performers' nightmares. The Armani cape Madonna was wearing as she approached the podium was tied too tight and didn't fall undone when her dancers pulled it. She was yanked back by the neck and flew through the air over three steps, landed hard at the base of the podium and for a split second didn't move.
Watching at home, my heart stopped. Is that all it takes to kill a Queen? Milanese outerwear?
Click HERE for the full excellent article by The Guardian