The production will be available on Paramount+ from this Tuesday (23rd).
Attention, fans of the queen of pop! Paramount+ announces the premiere of the MADAME XTRA Q&A special, an extra and exclusive moment from Madonna's recently released, highly critically acclaimed documentary MADAME X. The production will be available on the streaming platform from this Tuesday (23rd).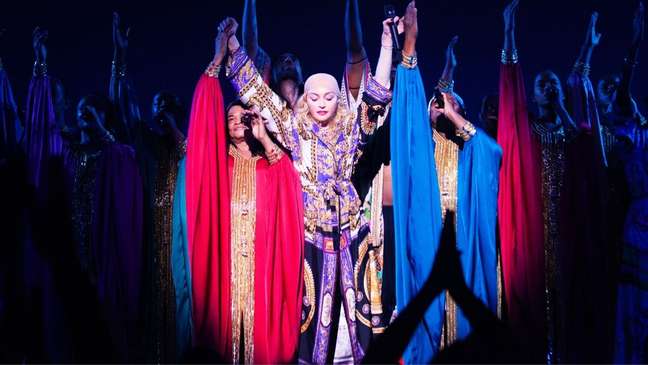 Featuring Symone and Aquariana, both RuPaul's Drag Race winners, the special will feature guest questions from Ariana Grande, Amy Schumer, Billie Eilish, Doja Cat, Drew Barrymore, David Letterman, Naomi Campbell, Snoop Dogg, Sarah Paulson, Kim Kardashian and more.
MADAME X premiered on Parmount+ on October 8th in the US, Latin America, Australia, the Nordic countries and Canada. According to The Guardian, it is "awesome and deliberately artistic"; Decider says it is "a visual and aural tribute to Madonna's music and mystique", further solidifying the pop icon as one of the most daring and thought-provoking artists of the 21st century.
Keeping true to the film's aesthetic and the message that "artists are here to disturb the peace", the singer continues to push the envelope during her 40-year career, reminding us why she is still the most unique female artist. sold in the world.
Filmed in Lisbon, the production celebrates the fourteenth studio album of the same name and brings new songs alongside old hits and super fan favorites.
Auto-translated from terra