(Jamaica Star) Pop legend Madonna is known for going all out on her annual birthday celebrations. This year, the Like A Virgin singer chose to mark the occasion in Jamaica. THE STAR understands that she has been staying at Hanover's luxurious Tryall Club.
Since touching down on the island, Madonna has been sharing videos of the island festivities with her 15.5 million followers on Instagram. Videos of the superstar soaking up the '876' culture have been flooding social media since the start of this week.
On Monday, when the first set of videos hit social media, Madonna was seen enjoying a percussion performance courtesy of a Rastafarian group.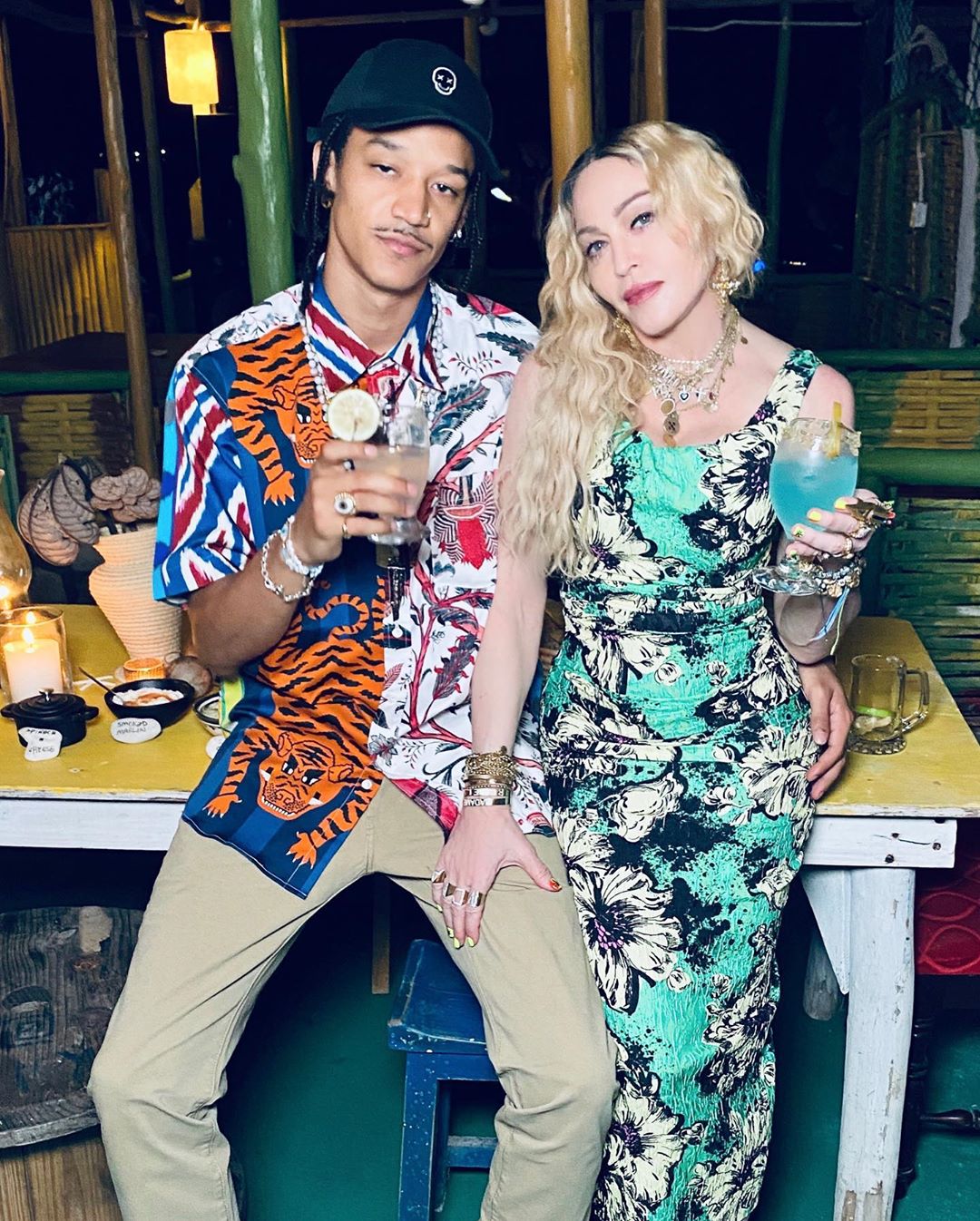 Madonna and her visiting group, which included her 26-year-old boyfriend, Ahlamalik Williams, also enjoyed a special performance from reggae artiste Jesse Royal.
In that video also, members of Madonna's party were seen learning some of the island's latest dance moves as they vibed to Ding Dong's hit single, Gas.
The party continued on Tuesday when another set of videos hit the social media scene. In those clips, the singer continued to enjoy the best of dancehall as she was caught dancing to a slew of popular hits including Spice's So Me Like It, Tony Matterhorn's Goodaz Fi Dem, and Vybz Kartel's Fever. Matterhorn and Spice re-posted clips of her dancing to their songs. Matterhorn's post on his Instagram page said that only the best hits could get the Erotica hitmaker to 'dash out'.
Spice's post approved of Madonna's song selection as she captioned the video with a famous line from the track. "Madonna is in Jamaica. Yes a so mi like it!," her caption read. The videos have been flooded with comments from Jamaicans local and abroad, thanking the singer for choosing the island to host her 62nd birthday celebrations.
Some comments urged the pop singer to smoke as much marijuana as possible and indulge in as much rum as she can. And it seems she has been following those recommendations. Photos posted to her official Instagram page shows the singer with a 'spliff' in her mouth, holding a tray of marijuana and Lion Pride Rizzla. She has also been photographed enjoying cocktails.
More at Stabroeknews