Madonna is finally headed to New Zealand for the first time and we thought it might be good to remind you why she has been – and remains – one of pop's biggest and most intriguing figures.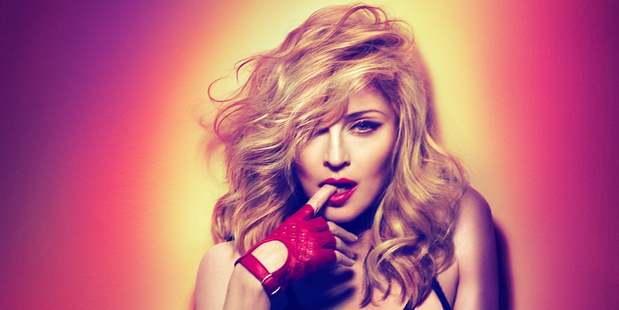 It's all her fault
There's no doubt Madonna's influence has been both broad and enduring. She was the first Queen of Pop, breaking into an industry that was dominated by men with impressive force. She also changed the role of women with her fearless attitude towards sharing opinions, and introducing new ideas of feminism and sexuality.
She broke taboos, created controversy, was stylistically adventurous, and throughout it all, exerted remarkable control over her own career. Wikipedia lists over 150 artists who have named her as an influence (Katy Perry, Beyonce, Lady Gaga, Taylor Swift, Miley Cyrus, Rihanna, and Britney Spears among them, as well as Adam Lambert and Justin Timberlake), and the reason the world's music charts are now dominated by solo female artists is certainly, in major part, down to Madonna.
Click HERE for full article by The New Zealand Herald