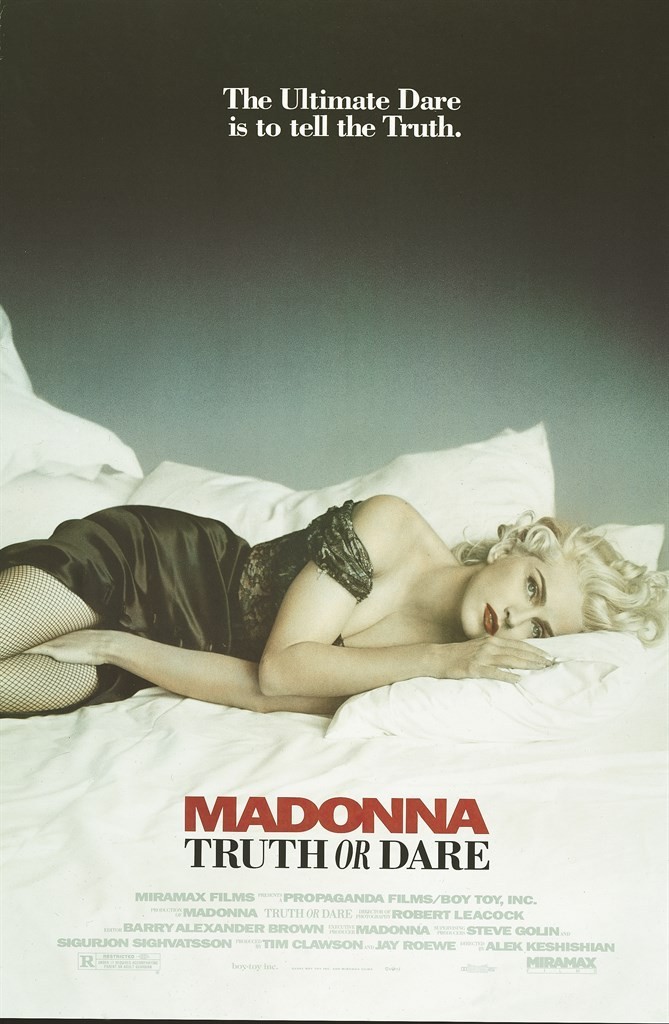 The legend of Madonna goes like this: She became a big star with "Like a Virgin," a superstar with True Blue, a firebrand with Like a Prayer and the banned video for "Justify My Love," and finally a Herculean sorceress of untouchable power on her 1990 Blonde Ambition Tour. That's when her wildest cone bras came into play, not to mention a delirious masturbation act (set to a sinister new version of "Like a Virgin") and a whole lot of vogueing. It was the rare moment when a pop star was both the biggest and boldest celebrity on the planet.
Thankfully director Alek Keshishian chronicled this commanding moment in Madonna's career, the essential juncture when she graduated from pop hero to mythological wonder. In Keshishian's 1991 movie Truth or Dare, which wowed critics and became the highest-grossing documentary ever released up to that time, he granted viewers backstage access to her vivacious stage spectacle, complete with thundering performances of "Express Yourself," "Holiday," and "Live to Tell." Perhaps more importantly, he seemed to answer the essential fan question: Is Madonna really as rad as the wannabes wanted her to be? The answer — proven by her naughty repartee with her gay dancers, snark aimed at then-beau Warren Beatty, some infamous Evian bottle fellatio, an altercation with Toronto authorities, and even some snide remarks about contemporaries like Belinda Carlisle — was a resounding (and slightly fearful) yes.
It's been 25 years since Keshishian's film became a Bible for the most devout of Madonna disciples. The Metrograph theater in Manhattan will run seven straight nights of Truth or Dare screenings beginning August 26, when Keshishian will take part in a Q&A hosted by guest moderator Chelsea Handler.
We caught up with Keshishian, who also co-wrote Madonna's 2011 directorial feature W.E., to discuss the movie's tremendous impact, how gay fans reacted (and still react) to the film, and why you can't hold him responsible for the rise of reality television.
Fore more visit Papermag