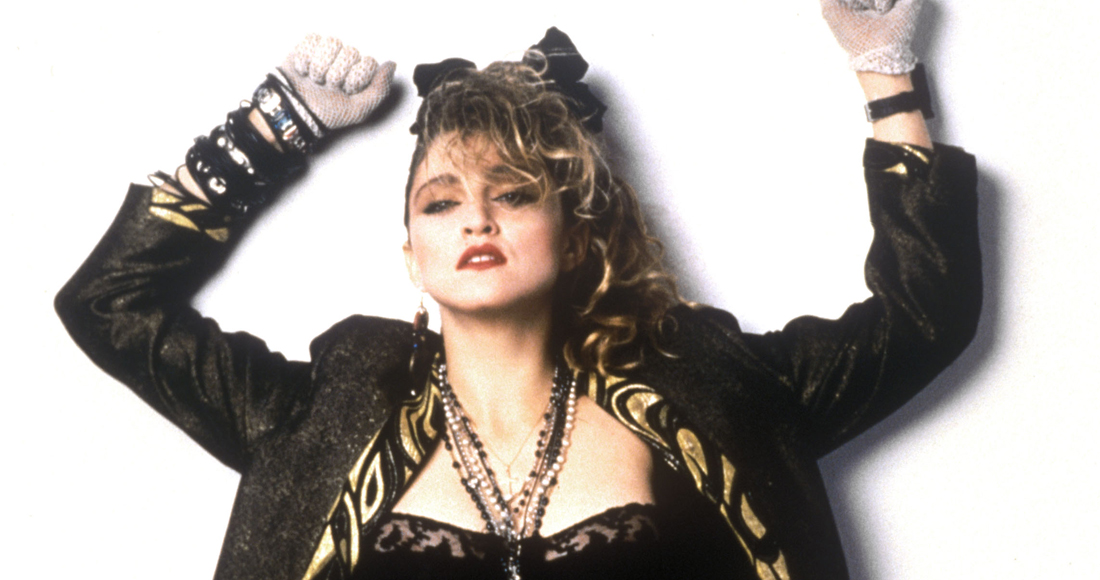 It's easy to forget that Madonna wasn't a chart-topper right out of the gate. Her early singles, including her debut Holiday, Lucky Star, Like A Virgin and Material Girl, were all hits within the space of a year, but it wasn't until her eighth single Into The Groove that she struck gold.
The song, which hit Number 1 on the Official Singles Chart 32 years ago this week, started off a run of 13 chart-topping singles for the singer, more than any other female artist in British chart history.
Soundtracking Madonna's big-screen debut in Desperately Seeking Susan, Into The Groove was a huge hit over summer 1985. Despite not having a proper video and thanks in part to not being available on Madonna's Like A Virgin album – until a reissue solved that problem later on – Into The Groove stormed to the top of the Official Singles Chart and refused to budge for a month.
MORE: Madonna's full Official UK Chart history
While Into The Groove may not hold the same affection for many as Holiday or Crazy For You still do, the lyrics pretty much sum up Madonna's whole ethos. "Only when I'm dancing can I feel this free," she sings – and she hasn't stopped busting a move since.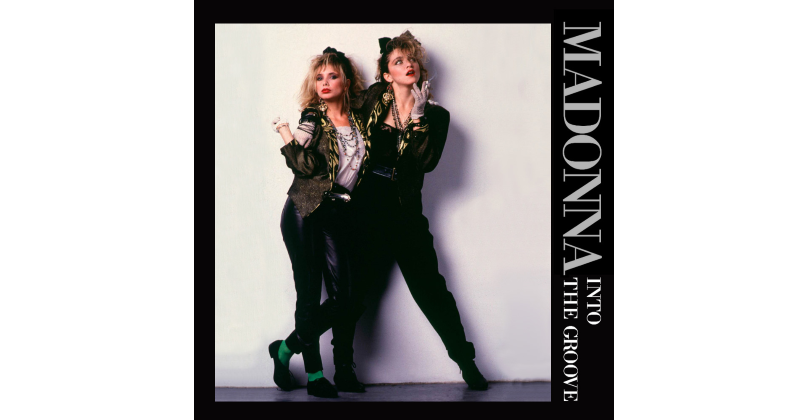 What's more, it's Madonna's biggest selling single in the UK, with sales of just under 881,000 to date. Plenty of you are still enjoying it – it's racking up some 40,000 plays a week across all streaming services in the UK.
MORE: Open your chart to me… Madonna's Official Top 40 biggest selling singles revealed
Into The Groove is tied with Vogue and 4 Minutes for her longest stint at Number 1 – four weeks. It knocked Eurythmics' There Must Be An Angel (Playing With My Heart) off the top, and was eventually toppled by UB40 and Chrissie Hynde with their cover of I Got You Babe.
Into The Groove also managed to keep Madonna herself off Number 1 – the re-release of Holiday sat right behind it from 11–17 August 1985. Coincidentally, that was the week of Madonna's 27th birthday.
Elsewhere in the Official Chart this week in 1985, Tina Turner landed her fifth Top 10 single with We Don't Need Another Hero, up from 11 to its Number 3 peak, and Money For Nothing by London rock legends Dire Straits was on the climb, jumping seven spots to Number 8.
More at OfficialCharts
Read more