The year is young, but Grammy chieftain Neil Portnow's suggestion that female artists need to "step up" will take some beating for tone-deafness. To help today's heroines unseat the likes of Bruno Mars, he might look to the 1999 ceremony
The 41st edition of the awards properly reflected the female energy coursing through late 90s mainstream music. Only one out of 10 nominees for the record and album of the year categories was male-fronted, while Shania Twain, Sheryl Crow and Garbage's Shirley Manson were all in their mid-30s; The Miseducation of Lauryn Hill ran out eventual winner in the album bracket. Madonna, snubbed in any meaningful category for so long, also finally got her dues. She took home three for Ray of Light and its title track. But, if anything, the album's stock was modest then compared to now.
Ray of Light is probably Madonna's most widely acknowledged classic. It is held as a high-water mark of pop-as-art, a work that still rings out as believable and true from a star who adopts and discards phases, passions and philosophies at pace. That era of Madge inspired half a catwalk's worth of memorable looks (she was variously a geisha, a gothic witch, a gap-year student and a raven-haired mother reborn over rushing skylines), with such a superabundance of hits that Sky Fits Heaven was withheld as a single so as not to cannibalise the title track's success.
Last week saw an outpouring of celebratory 20th-anniversary articles; later this week, London gay club the Glory is throwing a two-stage celebration of everything Ray of Light. Even for a cabaret haunt, the amount of effort being poured into one-time-only tribute costumes speaks to the devotion of this period.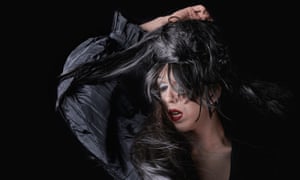 The album sold well in the US but didn't exactly shatter the charts. By the end of 1998, it had sold just shy of 2.7m copies, ranking 18th in the Billboard end-of-year rundown. (Which illustrates how charged the market was then; last year's bestselling physical release, Ed Sheeran's ÷, managed sales of only 1.1m.) It's consistently strong front-to-back, but only Frozen could reasonably be regarded as a contender for her greatest-ever song. William Orbit's aquatic sound palette was a fine match, but so too was Mirwais Ahmadzaï's mechanised funk on 2000 follow-up LP Music, yet Mirwais doesn't field interviews about his impact to this day. So why does Ray of Light merit the obsession?
For one, the themes tackled are more complex than your usual dance-pop smash. She reconciles her complicit role as a bratty star in a male-controlled industry (Nothing Really Matters), the breakdown of love with Lourdes' father, Carlos Leon (Frozen), and, purportedly, her stormy marriage to Sean Penn (The Power of Good-Bye). For Anna Cafolla, the Quietus pop critic who had an Irish-Catholic upbringing, the stark closer Mer Girl, wherein Madonna lets loose the weight of witnessing her mother's overgrown grave, hit home hardest: "Lush, haunting, one I still feel particularly close to as a woman now … It also makes me want to give my own mum a really big hug."
It's easy to poke fun at Madonna extolling the virtues of Kabbalah and her subsequent legacy of faux depth, but this sells her short. "We didn't have Instagram grids to analyse an artist's psyche," says Cafolla, "[so] you took the intimacy you got." As a more open-hearted reinvention, Ray of Light also flipped the narrative that Madonna's moment in the sun was over. A lengthy losing streak of public evisceration in the mid-90s through her cycle of Erotica, Sex and generally standoffish behaviour led her to pull back and exhumed some ghosts of old. As a moment of reflection and acknowledgment of her position in the pop landscape, Nothing Really Matters just about shades Bitch I'm Madonna.
Timing played a major part. "We all thought Y2K was plunging us into darkness and leprosy," recalls John Sizzle, of the Glory's queen bees and a Madonna diehard who claims to have attended every global tour but one. There's no small irony in the fact that an album by arch-exhibitionist Madonna provided a soothing balm for frazzled pre-millennium nerves and a path back to "the basics of nature, love and spirituality", according to Sizzle. There's another irony, too, that by adopting a more passive mode she placed a renewed spotlight on her sharp talent and capacity for impact, and in doing so restored her seat at the high table of pop.
Read full article at TheGuardian
Read more